The Friends of the Smiths Falls Public Library was started in 1994. We are a non-profit, charitable organization dedicated to promoting the cause of the library, particularly literacy, and assisting the library in maintaining its high profile as a provider of educational, research, enjoyment and recreational experiences and services through fundraising efforts and advocacy.
Since its inception the Friends of the Library have held a number of successful fund-raising events; such as the curling bonspiel, Annual Trivia Challenge and book sales. Through our fundraising efforts we have supported the children's summer programs and purchased needed equipment for the library. We assisted the Library Board's Heritage Challenge Restoration Project by raising in excess of $15,000! We were even able to commission an area artist to come and do the magnificent mural leading up to the Children's Library.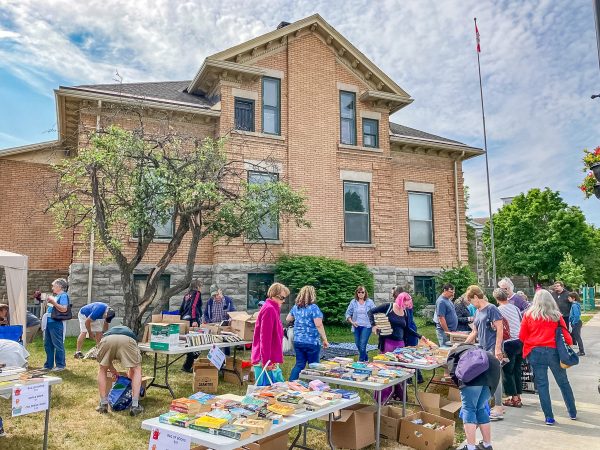 Become a Friend of the Library
Working as a Friend of the Library or as a library volunteer is an extremely rewarding avocation, with a variety of service options and learning experiences. Volunteers are individuals or groups who give their time, talent and abilities to a cause they believe in, without pay, to work for and inspire change in the community. Our commitment to the communities in which we live and work is motivated by our responsibility to be a good citizen and our desire to be a good neighbour.
How Can I Join the Friends?
To become a member please email us at [email protected]. Include your name, address, phone number, membership level and the type of help you can provide.
Book Sales

Fundraising & Marketing

Literacy Readings

Adopt-A-Book

Newsletter

Crafts

Special Events

Speaker

Other
Annual Membership Levels & Fees
Individual: $5.00

Senior: $5.00

Family: $10.00

Patron: $50.00

Clubs: $100.00

Corporations: $100.00